Sponsoring Dogs Trust - Help us help them!

We are fundraising for dogs trust!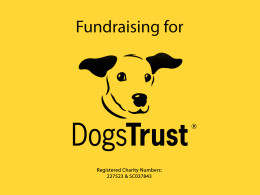 We are delighted to be teaming up with Dogs Trust, a charity we have worked closely with over the years and is very close to our hearts
Dogs Trust is the UK's largest dog welfare charity, caring for over 15,000 dogs every year through their network of 20 re-homing centres.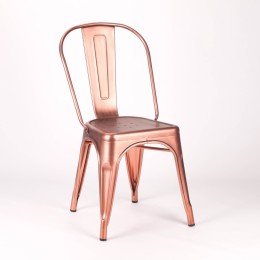 Dogs really are part of the family and to support this wonderful charity, we will be fundraising in 2021 and for every Tolix Chair hired, we are donating 10% to Dogs Trust.
Donations make sure Dogs Trust are able to continue doing an amazing job of giving dogs across the UK a happier and healthier life.
Every dog deserves a forever home.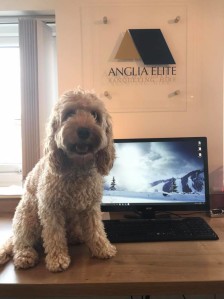 We are definitely seeing lots more dogs attending their owners' weddings. Couples are seeking dog-friendly wedding venues so they can include them in their celebrations. We love the idea of seeing them in the ceremony as a ring bearer and posing for the family photos.
This is Delphie our Cockapoo and she absolutely loves a trip to the office and as you can see is quite happy to pose for the camera!
Looking for our expert help? Speak to us for a quote
Contact Us »
"Highly recommend this company"

Anglia Elite helped our special day to run smoothly. From the first phone (and I made quite a few changes to the original order) to the collecting of the equipment all their staff were very professional, helpful and considerate. 'Little things' like 120 cushions put on the chairs & all the tables put in the positions we asked for meant a great deal to us - no fuss. Highly recommend this company. Thank you.

C&P Cambridge
"I shall not hesitate to recommend your company, it has been a pleasure to do business with you. "

Thank you for your prompt and efficient service in providing the crockery and cutlery for my recent party. I shall not hesitate to recommend your company to anyone planning a similar event; it has been a pleasure to do business with you.

JR - Norwich
"Extremely pleased with your products and customer service"

Thank you, we were extremely pleased with your products and customer service, we will be sure to use your companies services again, although we may need a rest before our next party!

CL - Suffolk
"You were so kind and professional "

Just a quick note to say thank you for supplying all our tableware etc for our wedding back in October. The two gents that dropped everything off were so so kind and helpful, which made the whole process a breeze. I sent so so so many emails to Hayley, constantly changing things - I'm sorry! You were so kind and professional. You are all fab!

Mr & Mrs S
"Highly efficient service "

Many thanks for this and for the highly efficient service which your team provided for the staging of this mega event. I am pleased to say the concert was a huge success with a standing ovation at the end from an audience of almost 1900. It was a truly memorable night and certainly for the 440 performers on stage, an extraordinary musical experience which none of us will forget!

MN - Norwich